Why is this course important?
Many organisations are adopting Agile approaches to improve their capability, however, many teams forget or struggle to continuously improve. Being a ScrumMaster or Kanban Coach means that you need to know how to facilitate these sessions and get the best from your people.
This 1-day course provides a great foundation for anyone wanting to learn more about creating, running and using powerful coaching questions to achieve results.
We put theory into practice in each module through a number of exercises and simulations which are both enjoyable and instructive. Attendees will leave with tools they can use with their teams immediately.
The Course
Objectives
Understanding why we use retrospectives and the benefits they can give.

How Icebreakers can be valuable.

Learning about different types of retrospectives and when to use them.

The difference between running in person, online or hybrid retrospectives and top tips to help you succeed.

Building a retrospective from scratch.

Facilitating a retrospective.

Dealing with common personalities and reading body language.

Using powerful questions & 5 why root cause analysis.

Creating meaningful actions & getting them delivered.

How improvement backlogs can keep the team focussed on continuous improvement.
This is an interactive class and attendees will get to build their own fun retrospective.
Audience
This course is suitable for anyone who wants to learn more about driving continuous improvement through retrospectives.
Certification
Attendees will receive a certificate of attendance.
Schedule
There will be a total of 8 hours of class time (Including breaks). This course can be run over one day or split over two half days.
What do I need to take part in this course?
The most obvious thing you will need is a good WiFi and Internet connection with a nice quiet environment for you to both hear and also interact with your fellow course attendees and trainer! Don't worry about the odd child/dog/cat/partner wondering past or interrupting occasionally, we'll just roll with it :-)
We recommend a laptop or desktop with good sound and a microphone. Course participants have struggled on phones and tablets. We will be using Zoom for the video conference functionality with a waiting room and password configured to provide a reasonable level of security. If you can, we recommend installing the Zoom app on your device but the web version should work as a plan B.
Your Trainers
Helen is an outgoing and driven coach and trainer who is passionate about working with individuals, teams and organisations on their road to agility. Helen has worked with many varied organisations and teams in many different industries and brings this vast wealth of experience and knowledge to her training and coaching. Helen holds licenses for Accredited Kanban Trainer, Kanban Coaching Professional, Accredited Kanban Consultant through the Kanban University. Helen also holds the Certified Enterprise &Team coach certifications through the Scrum Alliance. Plus is an international coaching federation ACC Coach.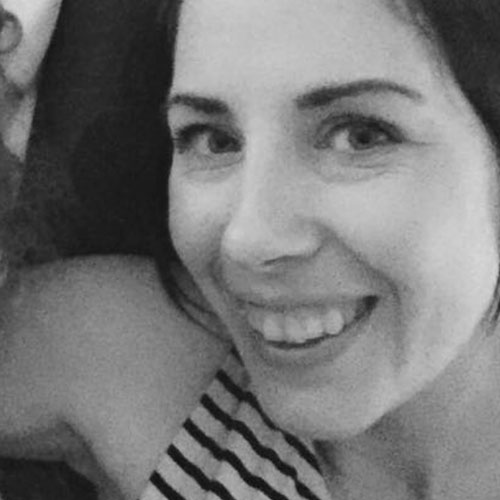 The creative one. I am passionate about people and enjoy working closely with individuals and teams to help propel them along their agile journey. I love to find creative new ways to help teams and stakeholders to collaborate closely together, particularly when navigating the challenges of a remote working environment. Away from the office and the RippleRock family, I enjoy martial arts, travel, cooking and eating Bazil's chilli jam.